Unattended, grab-and-go catering outlet providing complete flexibility for operators through an 24/7 provision. Our technology is best in class, providing a familiar high street retail to customers. Clients are able to stock healthier options to traditional vending machines, boosting staff wellbeing.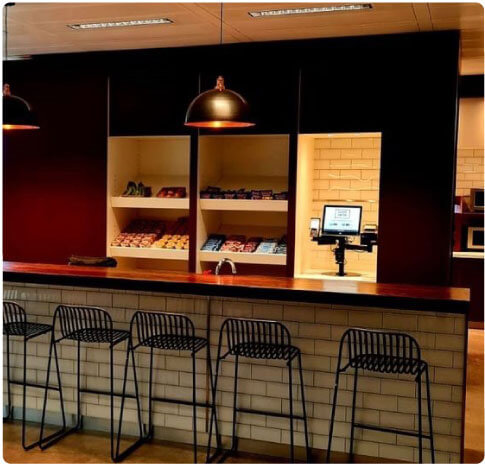 Our proven range of self-checkouts can be found in more micro markets across the U.K than any other provider. Trusted across some of the best UK Universities, top-tier retailers and more.
Stocked daily, weekly, or bi-weekly; dependant on your needs, micro markets are accessible at any time and are proven to boost employee productivity.
Perfect for those who still wish to have on-site catering, but also want to reward their night shift or early starting employees. Our hybrid self-checkouts allow for both attended and unattended mode, without the need for additional hardware.
With the added benefit of our order ahead app, this can allow employees to order special requests directly to your in-house market.
Encourage employees to return to your market by rewarding them for their loyalty. With every 10 coffees they buy, give them 1 free.
Display promotions and sales in and around your business to promote sales and your brand.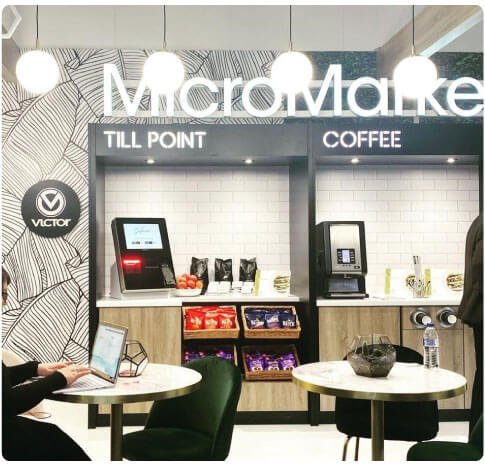 Million Transactions Processed